Ratings

| | |
| --- | --- |
| Gameplay | 8 |
| Graphics | 7.5 |
| Sound | 7.5 |
| Difficulty | Medium |
| Concept | 8 |
| Multiplayer | 8 |
| Overall | 7.5 |
You can do more fun things with your minions, but Overlord II hasn't shaken some of the issues which held back the first game.
Gameplay Screenshots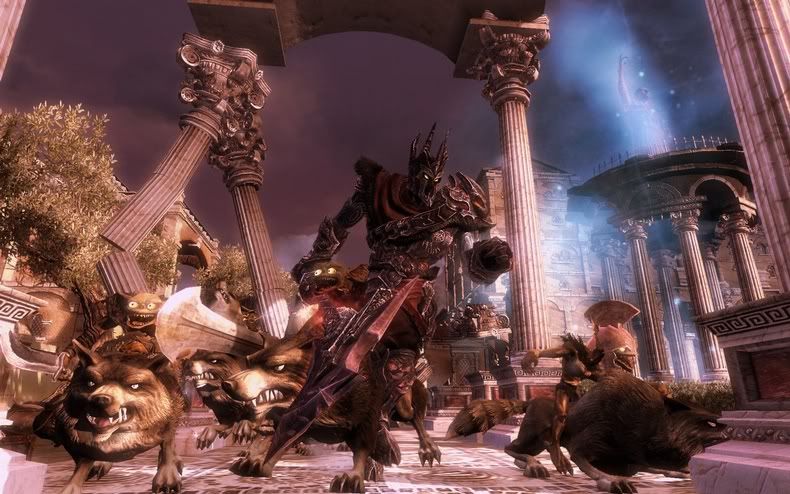 Description
Destruction and mayhem were what the original Overlord was all about, and that trend continues in Overlord II, in which you start off as a little tyke known as the Overlad–eager and ready to conquer the world. We saw the game several months ago at Codemasters' press event, but this time a representative from Triumph Studios stopped by our offices to give us a more detailed look at our budding evil villain.

The story is set after the original game, and you play as the heir to the previous Overlord. The first level is the tutorial level, set in a snowy village where you can get a feel for what you can do. At this point, your wickedness is limited to destroying snowmen and firing off rockets, but you'll eventually meet the minions, loyal servants whom you direct with simple button commands. With your new brainless recruits in tow, you'll steal clothes from other children to disguise the ugly gremlins and then sneak them into the village party. However, you aren't going to be the only one looking for trouble. There's a new empire growing and spreading across the land, banishing everything that is evil and all things magical. Since that encompasses you, you must learn how to manage your minions and avoid getting caught.
The minions are smarter this time around, and they can help you manage heavy machinery, like catapults. Depending on color of the minions, they'll jump on mounts (like wolves or spiders) so they can access areas that are otherwise unreachable by foot. A minimap is shown at the bottom of the screen to direct you to your next quest, making exploration a bit easier, and the camera can now be controlled with the right analog stick. The stick isn't solely dedicated to the camera, however, because you can swing the camera left and right and force your minions to charge forward by pushing up on the analog stick. Seal clubbing was demonstrated the last time we saw the game, so we decided to skip the destruction of cute animals by jumping into a land of fairies, complete with environmentalist elves speaking in a Californian accent. This magical place is separate from the human world, as the fairies have decided to live peacefully and harmoniously with other magical creatures. This clearly doesn't sit very well with you as the evil Overlord; plus, there are riches and gems to be discovered. In this fairyland, we were able to see a new feature that lets you possess the body of a minion. By doing this, you can sneak into areas undetected and break down barriers so that you can easily barge through once you've returned to your own body.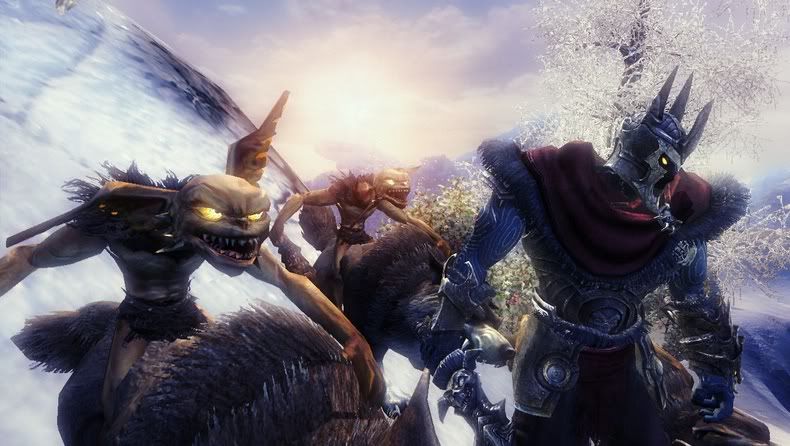 System Requirements
Minimum Specifications:
– Windows XP SP2 / Vista SP 1
– DirectX 9.0c
– CPU: Pentium D 3.4GHz or AMD Equivalent
– 1GB RAM
– Graphics Card: GeForce 6800+ / Radeon X1800XT
– DirectX 9 Compatible Sound Card
– 5 Gb Hard Drive Space
– 2x DVD-ROM Drive
Recommended Specifications:
– Windows XP / Vista
– DirectX 9.0c
– CPU: Intel Core 2 Duo or Athlon 64 X2
– 2GB RAM
– Graphics Card: GeForce Geforce 7900 GTX or Radeon HD 2600 XT
– Creative Sound Blaster X-Fi Sound Card
– 5 Gb Hard Drive Space
– 2x DVD-ROM Drive
Online connection requirements: Broadband 512Kbps +
Download Links
Total Size:

5.03 GB

Fileserve Links

http://www.fileserve.com/file/baVMGJK
http://www.fileserve.com/file/j2HQuW3
http://www.fileserve.com/file/uwd5v96
http://www.fileserve.com/file/nNHGHkE
http://www.fileserve.com/file/bnmXKg6
http://www.fileserve.com/file/VeCHrSq

Password: Silent.Hunter