Ratings

| | |
| --- | --- |
| Gameplay | 6.2 |
| Graphics | 7.5 |
| Sound | 7.3 |
| Difficulty | Medium |
| Concept | 7.0 |
| Multiplayer | N/A |
| Overall | 6.8 |
Perhaps IGI 2's biggest problem is that instead of drawing you into a thrilling adventure, it makes you feel like you're just going through the motions in a generic shooter.
Gameplay Screenshots
Description
In this sequel to the award-winning Project IGI: I'm Going In, players
assume the role of British covert operative David Jones, a former SAS soldier now working for the secret U.S. military organization codenamed 'IGI'. Set directly after the events of the original game, Jones undertakes top-secret military operations by infiltrating airbases, harbors, and secret government installations located deep within enemy territories. IGI 2 boasts an action-packed single player campaign, featuring enhanced AI, a diverse range of weapon types and a newly implemented save system. Additionally, IGI 2 will offer intense team based multiplayer action. With an immersive storyline spanning across China, Russia and Libya, IGI 2 delivers a thinking-gamer's first-person shooter. Each action packed mission expands the plot and is driven forward with impressive animated cut scenes that continue to absorb the player in the game's carefully constructed narrative.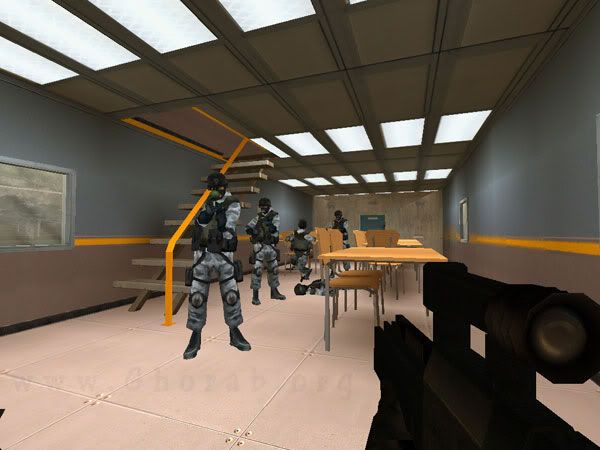 Features
* The game is divided into missions, and the story is presented in cut scenes, shown before and after every mission, with animated characters rendered in real-time and pre-recorded speech.
* The player can use the available Map computer to recon the mission area, remotely viewing a real-time satellite image of the terrain with structures and outdoor enemies clearly visible, which is also necessary to plan strike routes, after monitoring enemy patrol routes and other strategic information.
* Every mission presents an opportunity for large groups of enemies to be bypassed or sneaked past, undiscovered.
System Requirements
Minimum System Requirements
OS: Windows 98/ME/2000/XP
Processor: Pentium 3 @ 700 MHz
Memory: 128 Mb
Hard Drive: 1.9 Gb free
Video Memory: 32 Mb
Sound Card: DirectX Compatible
DirectX: 8.1
Keyboard
Mouse
DVD Rom Drive
Recommended System Requirements
OS: Windows 98/ME/2000/XP
Processor: Pentium 4 @ 1.4 GHz
Memory: 512 Mb
Hard Drive: 1.9 Gb free
Video Memory: 64 Mb
Sound Card: DirectX Compatible
DirectX: 8.1
Keyboard
Mouse
DVD Rom Drive
Download Links ( Ripped 175MB )
Fileserve Links

http://www.fileserve.com/file/t48DRWB
http://www.fileserve.com/file/JW5SzP9
http://www.fileserve.com/file/uSyBwNv