Ratings

| | |
| --- | --- |
| Gameplay | 7.5 |
| Graphics | 7.5 |
| Sound | 7 |
| Difficulty | Medium |
| Concept | 7 |
| Multiplayer | N/A |
| Overall | 7.3 |
Gameplay Screenshots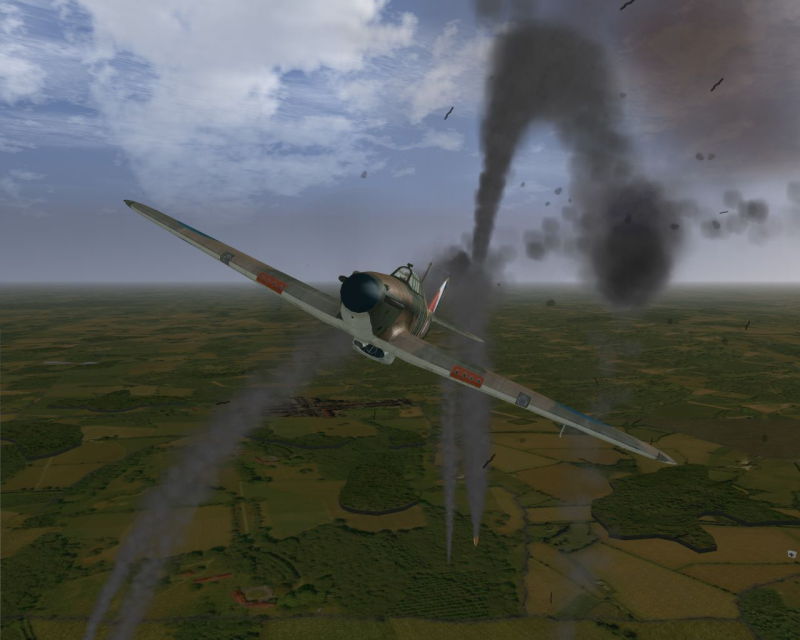 Description
Release Date: February 6, 2007
Air Battles: Sky Defender is a small flight simulator which doesn't have qualities to take over the marked dominated by MS Flight Simulator and other top titles, but it may serve well for few hours of fun…
Designed with the novice in mind, "Air Battles" allows combat flight sim and fps enthusiasts to jump right into the action as a pilot for either the Axis or Allied forces and experience exciting, historically-themed, scripted missions. Using classic World War II planes, players can take part in massive air battles where over 400 planes are used to recreate the violent aerial combat that took place in the skies above Europe during WW II.
"Air Battles: Sky Defender," uses enhanced particle and weapon effects – explosions, tracer rounds, and trailing smoke and fire, as well as detailed plane models, environments, weather effects and volumetric clouds enabling flight sim novices the same amazing experience they get from first-person shooters.
You're leading a flight of eight Hurricanes on a fighter sweep 15,000 feet above the English Channel. In the distance, you spot 60 German bombers and twice as many fighters escorting them as they fly west to rain destruction on the city of London. Alongside your squadron, you close in on the horrible mass of enemy planes. You're ready to make history.
Nicely geared for flight-sim newbies

wide range of training assignments and mission types

nice visual engine and battle sound effects.
Lacks a few features like campaigns and multiplayer.
Features
Designed with the novice in mind – just jump in and fly!
Extreme realism: tracer rounds, trailing smoke and fire, actual engine and battle sounds, and weather so real you'll swear you're actually there
Historically themed and fully-scripted missions often involving over 600 airplanes!
Fly tons of authentic planes like the German Me 109 or the British Spitfire
System Requirements
Operating System: Windows XP, 2000
CPU: Pentium IV or AMD Athlon 2.0GHz or faster
Video Card: DirectX9 Compliant with 128MB RAM
Sound Card: Directx9 compliant
Hard Drive Space: 1GB
Download Link
Total Size:
147.36 MB
http://www.fileserve.com/file/3U2zfSd
http://www.fileserve.com/file/zrbxGvg